California Zephyr
On Track, and Smokin'
This concert has been postponed until further notice.
Roundin' the bend for a much anticipated return, California Zephyr is back with fancy pickin', sterling harmonies, great songwriting, and infectious humor!
As comedian Pat Paulsen exclaimed upon the band's performance on the original "Gong Show":
"This is the kind of band you want to go down to the river and stomp frogs with!"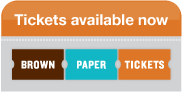 Call the CBS Office (209.571.6060) for info or tickets.   Artist's site.