California Zephyr
On Track, and Smokin'
Apr. 15, 2018
Back by popular demand, we extend our season to bring back local favorites California Zephyr to wrap up Season 26.
This is a rare Modesto appearance by the band that features native sons Alan Arnopole and Steve Ewert.  The show, entitled "Roots and Branches," highlights music from all phases of the group's storied 43-year career. It coincides with the reissue of their inaugural albums California Zephyr and In The Saddle (now on CD for the first time!).
Join them for a rollicking afternoon of great harmony, solid musicianship, and masterful song craft.  As comedian Pat Paulsen exclaimed upon the band's performance on the original "Gong Show":
"This is the kind of band you want to go down to the river and stomp frogs with!"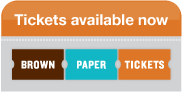 ---
SPECIAL ADDED ATTRACTION:  There will be no intermission, so please stay after the concert and join the band for a "down-home dinner" (chili, cornbread, salad, and the like).  Catch up with the band and other long-lost friends who will undoubtedly turn up for this special event.  Only $15 per person; proceeds help keep events like this coming!  PLEASE ORDER TICKETS EARLY so we can plan amounts accurately.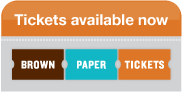 Call the CBS Office (209.571.6060) for info or tickets.   Artist's site.